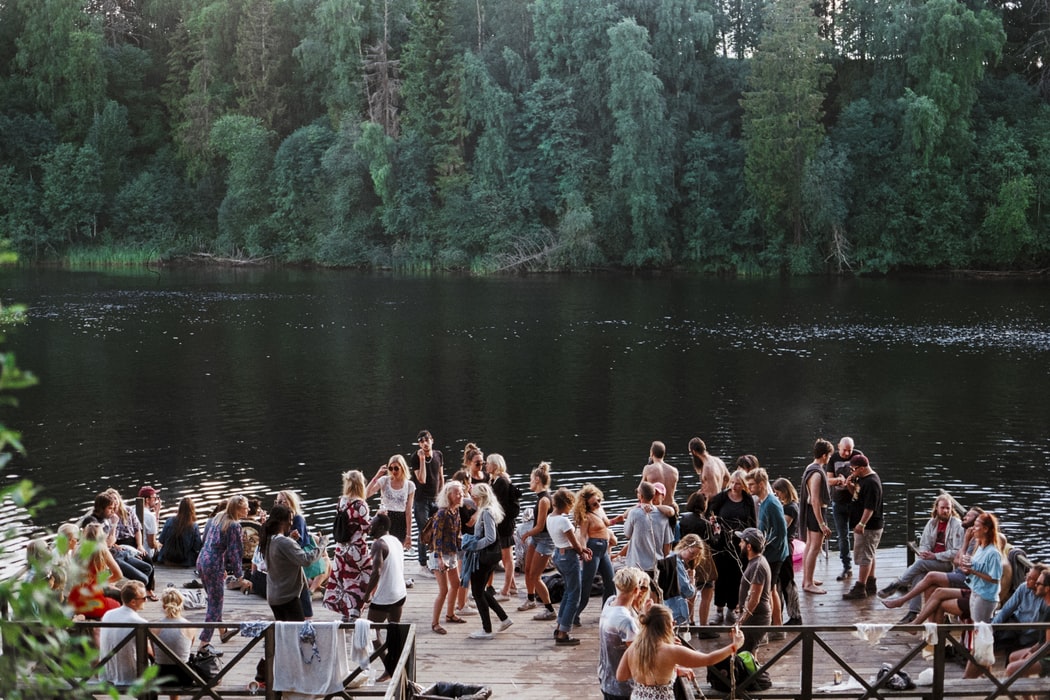 13 Sep

50 Trending Theme Ideas For Your Next Corporate Event In Singapore

Being charged with organising a corporate event is quite different from paperwork and fieldwork. It requires innovation and skills to pull off a successful event.

Organising a themed event makes things easier as it structures everything about the event from music and venue selection, down to food, decoration as well as dress code. What an event theme does is that it creates coherence and an enabling environment.

In a society like Singapore, a themed corporate event will give the attendees, an opportunity to unwind picking costumes, and live in another reality different from their work space.

Below we have provided 50 themes you can choose from for your next corporate event.
1) Star Wars
Star wars is one of the most beloved movie franchises around the world. You will have fun setting up a party with neon lights, spaceships backdrops of galaxies, and guests dressed as jedis!
2) Halloween
Halloween is one of the best event themes you can choose. You can hardly run out of decorations and costume ideas for this one.
3) Neon Garden
Neon garden is fast becoming a popular event theme. The colour runs will make it an unforgettable experience for attendees.
4) Wine Tasting
A wine tasting event is as classy as it gets. A wine-tasting themed event can involve auctions and elaborate wine tasting.
5) Under The Sea
This is a very innovative theme, which involves deep blue decor bringing the sea to life. Seafood is served and dress code may have a Caribbean touch.
6) Christmas
This theme is as easy as they get. Decorating your venue with Christmas tress and lights. Christmas attire and gifts can also be incorporated as well.
7) Hawaiian Night
What better theme to try out than an island getaway? Employ the use of straw umbrellas, casual outfits and seafood.
8) Auction
An auction event is a good idea, as it allows all attendees participate and have fun. It can be used for fundraising and artworks and memorabilia can be put up for sale.
9) Medieval
What is more exciting than a medieval themed event? Suit up as kings, knights and queens. Armaments, coats of arms and shields should be part of the decoration.
10) Sports
A sports themed event is quite easy to pull off. Pick a sport (like football), dress up like athletes and decorate your venue like the sporting arena.
11) Las Vegas
Las Vegas is known for its vibrant nightlife and casinos! Red and black should be the theme, with slot games, dice games and other gambling platforms all available.
12) Oscars
Arguably the biggest award event in the world, the Oscars is a glamorous event with celebrities outdoing each other's outfits. Plan a gala night with elaborate decorations containing Hollywood themes and a formal dress code.
13) Masquerade
Have a formal party which sees your guests put masks on. Ballroom dancing and stylish decoration completes it.
14) It's Five O'clock Somewhere
Five O'clock somewhere is an event theme that allows you celebrate different cultures from all around the world. Style and decoration should cut across these different cultures.
15) Ugly Sweater Party
This is fast becoming a popular event theme. Guests put on the ugliest shirts and sweaters, making for great laughs and a merry time.
16) Book Club
Books have consistently given us a lot of settings and characters which make great themes for parties. Combine styles and dress codes from different books and you have a swell event.
17) Royal Event
Treat all attendees as kings and queens, by throwing an extravagant party. Use royal colours like purple and gold for decoration.
18) Psychedelic
A psychedelic themed party allows you to be wild and creative with costume and decoration. Let your guests express themselves in their own way.
19) Anime Mania
Anime is loved by a lot of people around the world. Throw an anime themed party, with your guests dressed as their favourite manga.
20) London
Just like Las Vegas, city themes make for amazing events. A London themed party is as sophisticated as it gets. Employ the Union Jack colours, as well as telephone boxes at your event.
21) Pool Party
Nothing beats a fun pool themed party. Decorate with water features and inflatable objects.
22) Ibiza
Another city themed event, Ibiza is the holy land for nightlife enjoyment. This theme allows you use lasers for lighting creating an exciting atmosphere.
23) Cop And Robbers
This popular children's game makes a classic event theme. It allows guests choose between dressing cops or robbers. A black and white decoration is the right choice for this.
24) Four Seasons
This is probably the theme with the most varied concepts. It combines the elements of spring, autumn, winter and summer.
25) Science Fiction
You can choose any area of science fiction to use as a theme. Space and horror are common choices.
26) Karaoke
A karaoke themed event packs a lot of fun. Guests engage in a singing competition with bragging rights at stake.
27) Back To School
Roll back the years with this theme. Instruct your guests to dress as students and teachers with a school setting as decoration.
28) Carnival
Turn your event into a carnival, by using bold colours and tents. Complete it with games, stalls and funfair rides.
29) Game Of Thrones
Arguably the greatest movie series ever. A Games Of Throne party will be very interesting. Attendees dress like their favourite characters and your venue is decorated as your favourite city.
30) People In History
Tell attendees to dress as famous people in past ages and you have yourself a historical event.
31) African Safari
A new Lion King movie was recently released, and what better inspiration for a party. Plan an event with animal prints dress code and decoration.
32) A Day At The Farm
Dress up like it is a day at the farm. Some guests dress a farmers and others as farm animals. The decoration, farm style.
33) Fire And Ice
Two opposite abstracts that blend perfectly. Set up a fire and ice party using the colours orange, red, blue, white and yellow.
34) Fitness
Instruct your guests to dress up like it is a day at the gym. Wear workout clothes with sport gears.
35) Pirates
Come to the party dressed as pirates with the venue decorated with sea blue and other effects. Gold chests, treasures and skeletons will make up a perfect setting.
36) Egyptian
Replicate ancient Egypt with head dresses, desert and cat-eye make-up.
37) Retro Arcade
A vintage theme, rediscover the joy of childhood by playing retro arcade games in a venue decorated for kid's party.
38) Outdoor Barbeque
This is a simple and fun idea. Make barbeque outside, while attendees sit around eating and drinking. If you want an indoor event, decorate your venue with a garden themed backdrop.
39) Superhero
Come to party dressed as your favourite superhero. Decoration should include different colour schemes, that represent these superheroes.
40) Outside In
Create an outdoor party indoors by bringing nature inside. Decorate with foliage, grass carpet and flowers.
41) Movies Night
Replicate a movies theater using movie props, big screens, dark lighting as well as popcorn.
42) Prom
Give all your attendees a second chance at prom with this event. Ball gowns and suits, balloons and homecoming king and queen paegent.
43) A Taste Of Asia
Represent the biggest cultures of Asia in a grand event with different cuisines.
44) Ninja
Have an event with everyone dressed as ninjas. Spice it up a bit by adding traditional Asian colours.
45) Glitter
Use the glitter theme, where all attendees and venue are covered in glitters for a truly shiny event.
46) Local Specificity
Let the event theme be local specified. Guests and attendees dressing in ways peculiar to their background.
47) Cheese Making Party
Make it a cheese making party, with everyone ready to join the fun.
48) Cavemen
Recreate the prehistoric times by decorating your venue like caves, lay bones around and make use of animal prints.
49) Black and White
Use the monochrome theme all around creating a black and white party.
50) Shipwrecked
The concept of a shipwreck is an interesting one. Decorate your venue with anchors, boat decks and elements of the tropics.
In conclusion, it is important to always carry your guests along. Clearly state the theme of the party, and inform them of any last minute changes. This way you are sure to have a swell time.