12 Jun

10 Fun Workshops to Take with your Friends in 2019

From mixing cocktails to jewellery making, attending workshops is one of the best ways to spend time and bond with your friends. At workshops, you and your cool buddies can pick up new skills and keep your creative juices flowing. Whether you are always juggling family and career or you are a stay-at-home parent, attending workshops is one of the best ways to learn new skills!

The following are the top 10 fun workshops in Singapore to take with your friends this year:
#1: Mix your favourite cocktails with Sipbar Concierge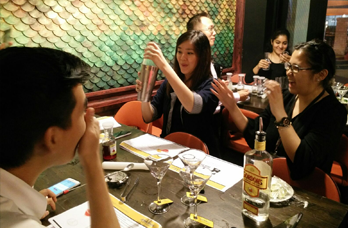 Image Source: Sip Bar Concierge
Most people are passionate about being a bartender but are clueless on where to start. Others want to impress their friends or family during an upcoming house party with exceptional bartending skills. If this is you, you certainly need to contact Sipbar Concierge. You'll enjoy two-hour hands-on workshops on how to make world-class and sumptuous cocktails. You'll learn all the basics related to the art of cocktail making and have fun while at it!
Learn more: https://www.sipbarconcierge.com/workshops/
#2: Craft your own leather pouch with The General Co
Image Source: The General Co
The General Co. is a great place for you and your friends to spend the day interacting with local designers, makers and craftsmen to understand their brand philosophies as well as craft your own leather pouch! There's also room for team bonding experience or a private session with a small group.
Learn more: https://thegeneralco.sg/collections/workshops
#3: Stay healthy together with Yoga Movement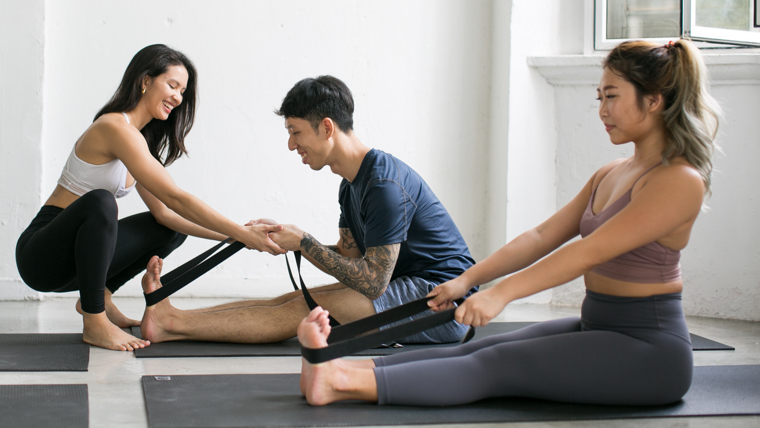 Image Source: Yoga Movement
If you've been looking for a more intensive and structured place to learn yoga, then you need to join the Yoga Movement academy. Get to meet like-minded individuals while enjoying high quality service and accessibility. Private classes are available for those in need of the same. As a newbie, you get one free class once you buy a Class Pack on your maiden visit.
Learn more: https://www.yogamovement.com/classes
#4: Craft your own jewellery with Longue Vue Design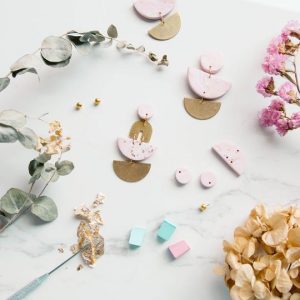 Image Source: Longue Vue Design
Longue Vue Design is a great platform for those into the art of clay and hand-made jewellery. You will learn not only how to design but also make spectacular jewellery. Dangle earrings and beautiful necklaces are some of the things that you'll learn how to make.
Learn more: https://www.longuevuedesign.com/collections/workshops
#5: Cook and bake your favourite food with ABC Cooking Studio
Image Source: ABC Cooking Studio
ABC cooking studio is originated from Japan and provides some of the best cooking workshops you can find. Classes are conducted in small groups to make sure that total support is given to the students from teachers. The instructors conduct lessons multiple times during the day. Reserving a class is very easy. You can do so through your cell phone or computer.
Learn more: https://abc-cooking.com.sg/courses/
#6: Discover the joy of papercraft with PaperMarket
Image Source: ABC Cooking Studio
Paper comes in many forms. It can be in a scrapbook album, a handmade card or even a crafted paper flower. For you to be extra happy when it comes to gift giving, the process of hand-making your gift should be interesting and done with love.
If you like crafting gifts using materials such as paper, then the PaperMarket workshop is worth considering. Here, you and your friends can enjoy making life-inspiring paper items, stationery and unique gifts. Use your creativity to transform paper in infinite ways.
Learn more: https://www.papermarket.com.sg/collections/workshops?grid_list=list-view
#7: Dance gracefully on a pole with Groove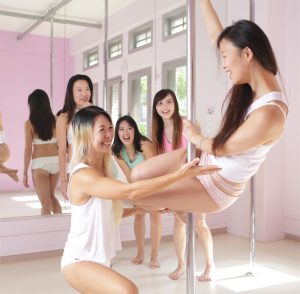 Image Source: GROOVE
Are you into dancing? From hoop, and silk to pole kind of dances, you can learn so much at this dancing workshop. Classes are enjoyable and fun and most importantly, safe. All instructors are highly dedicated and deeply passionate and ensure that all students enjoy the quality they deserve in every dance lesson.
Learn more: http://www.groove.com.sg/courses/
#8: Create miniature food with Kin's Miniatures
Image Source: Kin's Miniatures
Kin's Miniatures is an amazing option for those who want to craft their favourite food into a mini-version. Learn to craft local delights from kueh to kaya toast and you can even accessorize them to unique earrings and bracelets.
Learn more: https://www.kinsminiature.com/class-575938-885870.html
#9: Learn beautiful calligraphy with TheWorkRoom
Image Source: theworkroom.sg
TheWorkRoom helps you to create stunning work for your special occasions, letters and journals. They conduct regular calligraphy classes and for many years, the workshop has welcomed many students that include grooms-to-be, brides, planners, artists and designers. Learn everything there is to about modern calligraphy and get introduced to tools that help you systematically learn about how to write the alphabets.
Learn more: https://theworkroom.sg/collections/art-workshops
#10: Create your own mini-garden with The Plant Story
Image Source: The Plant Story
The miniature garden workshop also goes by the name miniature gardens. It's the ideal choice for urbanites that are starved in terms of space and time. If you always want to be in a place that reminds you of the amazing beauty of nature, then this is the perfect choice. In less than one hour, you'll be able to learn how every garden functions as you immerse yourself in this sanctuary to perfectly unleash your creativity by creating your personal piece of nature.
All you need to do is choose from a garden that best suits you. After the workshop, you can samples the variety of delicious foods and drinks on offer.
Learn more: http://www.theplantstory.com/workshops/