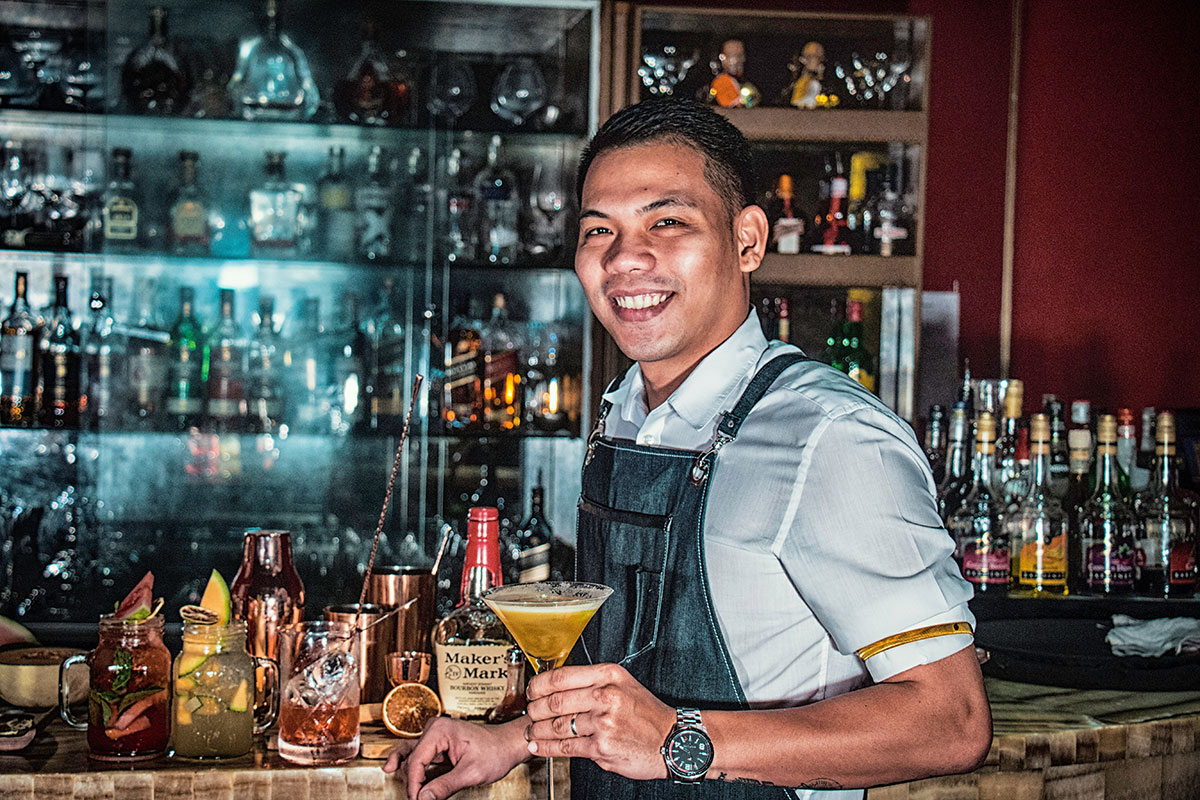 16 Aug

How to be a Bartender in Singapore

Singapore is busy during the day and bustling during the night. The tourists, executives, expatriates, students, and locals all come out to party and play. The night clubs are vibrant to say the least. For bartenders, this is paradise.

Anyone would want to become a bartender in Singapore. The job is great! You get to mingle with patrons from all over the world, and the pay is good.

So, how do you become a bartender in Singapore? Read on to find out.
Understanding the Difference between a Bartender and Mixologist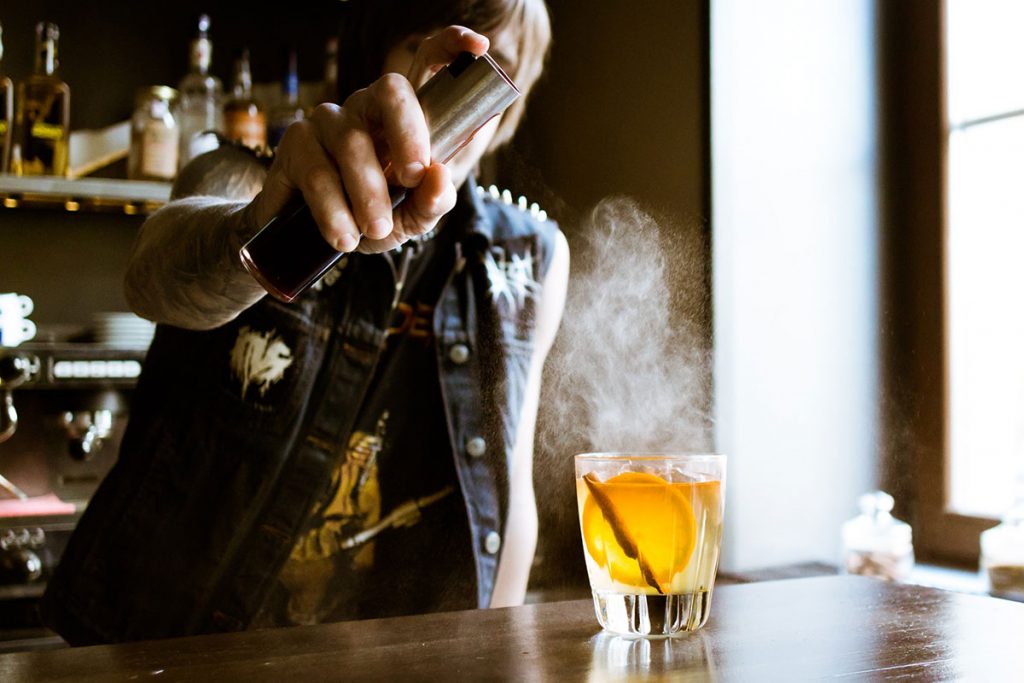 The title mixologist has been thrown around so much that it seems as a modern, chic way of addressing bartenders. However, there are certain fundamental differences between the two.
A mixologist is mostly concerned about coming up with extra-ordinary cocktails by mixing different drinks and ingredients. A bartender, on the other hand, is mostly concerned about serving the patrons and keeping them comfortable and entertained. The bartender is the person behind the counter serving patrons their drinks, refilling the glasses, lighting their cigarettes, and chatting them up.
Many bartenders double up as mixologists; or try to, at least. However, a mixologist doesn't have to work as a bartender – in fact, a mixologist doesn't have to work at the bar!
How to be a Bartender
Bartending may looks fun and easy. It is certainly fun, but it becomes easy only when you learn how to do it. An average person wouldn't last an hour behind the counter! It takes skills and some degree of passion to pull off.
Here is what you need to do if you wish to begin a career in bartending in one of Asia's entertainment hubs:
1. Build the Right Personality
It seems that bartenders are these great guys who get along with everyone, right? They need to be. Every bartender should have a personality characterized by friendliness and open-mindedness. Once a patron walks in he/she is not only your customer but also your friend. Patrons find it easy to confide in bartenders, and they always expect a positive response – you will hear some of the craziest personal stories as a bartender.
However, you should also be stern when necessary. Remember, alcohol intoxicates and not all customers are friendly, so if a patron gets out of place you will need to take charge all while maintaining the bar's jovial mood.
2. Do Some Research
What do you know about the club scene in Singapore? Bartenders don't just busy themselves behind the counter you know; they also keep up with developments outside. Besides, it would be foolish to venture into a career you know nothing about.
As such, try to learn more about Singapore's club scene. You can do this by visiting different clubs and pubs and observing the goings-on. There is also a lot to be learnt from online forums.
3. Get Some Experience
Everyone has to start somewhere, right? As a novice, it is recommendable to start off as a bar-back. You will not get the chance to pour the drinks or mix the cocktails, but you will get a better idea of how things work. You will also be one step closer towards getting behind the counter.
In addition to working as a bar-back you should also consider getting some training both professionally and informally – it would help if you could get a bartender to mentor you during off hours.
4. Learn and Memorize Cocktail Recipes
As mentioned, the role of a bartender is to serve clients. However, learning how to make great cocktails come as an added advantage – in fact, your chances of landing a bartending job in Singapore are slim if you cannot mix cocktails.
As such, learn about common cocktails and how they are made. The recipes are easily available online and all you have to do is memorize them. Try making the cocktails yourself and get other people to try them. Keep at it until you get it right and don't have to remember what ingredients to use.
You don't have to be a fully-fledged mixologist – just learn how to make common cocktails; that will get you into the ballpark.
Roles and Responsibilities of a Bartender
The primary responsibility of a bartender is to serve the patrons. This means pouring out drinks and cocktails once the patron makes an order. However, bartenders have many other unseen or overlooked roles and responsibilities. These include:
Setting up the bar and maintaining cleanliness
Collecting and cleaning soiled glasses and other wares at the bar
Stocking and taking inventory of beverages
Stocking dinking wares, ice, and any other required products
Engaging all patrons drinking at the bar
Wiping the tables and ensuing general cleanliness in the bar
Coordinating with support workers to create a conducive working environment
Bartenders are also required to have a proper understanding of food handing and sanitation standards. You should also keep an open mind as different clubs have unique needs and requirements for their bartenders.
Give it a Go – Try Sipbar's Cocktail Workshop!
So, do you really want to be a bartender now that you know what it takes? You can begin your journey in bartending at Sipbar's Cocktail Workshop!
Here, you will get first-hand experience making a variety of international cocktails. The classes go for 2 hours and you get a chance to try out some recipes. The trainers are professionals and as friendly as your favorite bartender. Get to choose from a list of cocktail classes, and you are welcome to attending all of them!
Ready? Sign up here and take your first step to an exciting and vibrant career as a bartender in Singapore.
Ready to Go Further?
Ready to take a step further to become an elite bartender?
You can get your very own badge and certificate by taking the elite bartenders course at the Association of Bartenders and Sommeliers Singapore. This is a comprehensive course on everything you need to know about bartending including how to make diverse cocktails, how to handle clients, and much more.
The course runs for 9 days with classes held from 9AM to 12PM and 1PM to 7PM daily. Learn more about the course here.
Conclusion
Bartending in Singapore is not only fun and exciting but also lucrative. However, the scene is competitive, and it takes an exceptional bartender to land a good gig with a noteworthy club. You will need some training, experience, and passion. Take these tips and guidelines to heart and you will definitely land your dream job.