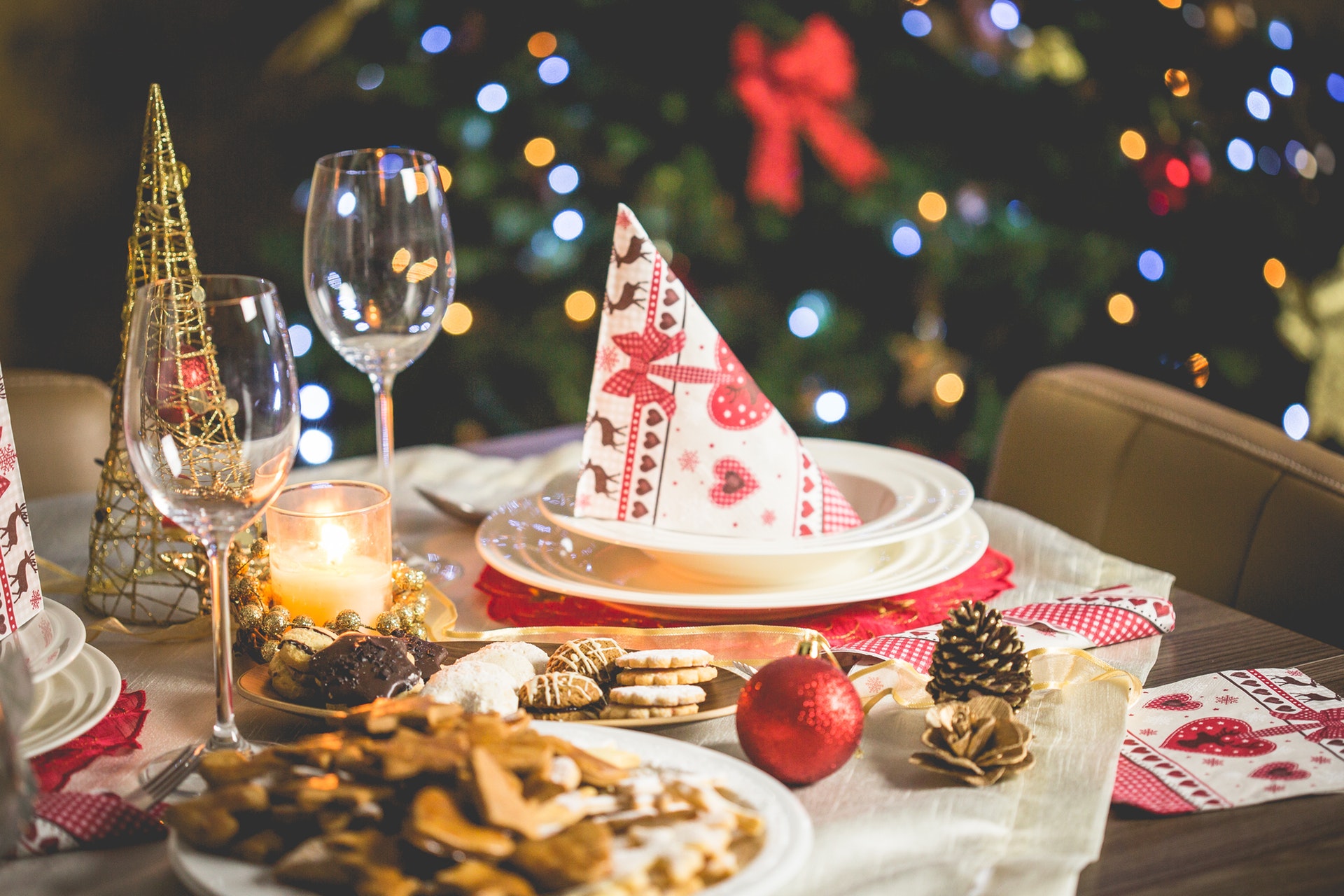 16 Dec

How to Plan the Perfect Christmas and New Year Party
How to Plan the Perfect Christmas and New Year Party
Throwing a party is all about creating both meaningful and unforgettable memories for families and friends. From gift swaps, to cookie exchanges, or simply a traditional holiday meal, there are many ways on how you can plan your perfect gathering.
Whether you are planning on hosting a traditional party or you want something creative and unique, you will need a guideline to assure that every aspect is well thought through. Just follow our checklist below and your party will be well set for the celebration!
Choose a Theme for Your Holiday Party
Not only will choosing a theme for your festive holiday party help you plan, but it will also make your party stand out! Moreover, your guests will be excited in prepping what to wear for the day. It is no secret that hosting ugly sweater parties is a common Christmas party theme, but it's all up to the host! You can even host a beach-themed holiday party! There is no limitation.
Your party theme can also just be a colour scheme! Red and black theme, or white and gold, just choose your favourite colour! Don't forget to ask your guests to dress accordingly to the final theme.
Plan and Get Organized
Will your party be casual or formal, or smart casual? You should always make this decision as early as possible. Most importantly, don't forget to create both a guest list and a to-do list for the week before your holiday party.
If some of your guests offer to bring something with them, don't feel ashamed to let them know your thoughts. And definitely don't be afraid to ask your guests for help. Allowing your guests to participate with the planning or preparation will make them feel involved.
Set Up a Photo Booth
Give your guests the chance to remember the party with creative and fun photos! There are many professional photo booths that are renting their service in this area. Another option is to set up your very own photo booth by decorating a backdrop and mounting your camera to a tripod in front of it.
Set Up a Self-Service Bar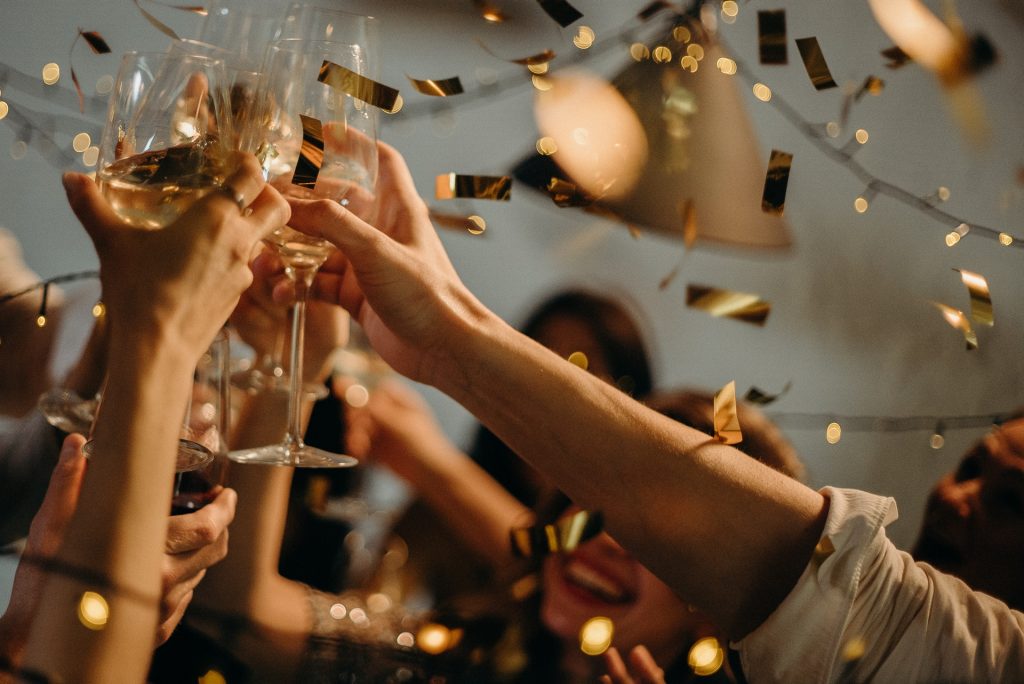 Keep your guests well-hydrated with a self-service beverage station. Simply set up the necessary glassware and clear labels on each drink.
Alternatively, why not leave this hassle to a team of professionals? If you need help setting up a self-service bar or a bartender to keep your guests happy and the party going, Sipbar mobile bar is what you need! Not only will you have creative themed drinks to match your party theme, your guests will be well-served with a professional bartender. Let them bring the bar to you. Most importantly, you don't need to worry about the tidying up afterwards!
Cost effective, hassle free and professional. Enjoy your party while they serve! More information available here.
Choose between a Sit-Down Meal Or Just Snacks
Are you planning a sit-down lunch / dinner in a party or just a snack corner? Though a sit-down meal may seem more 'complete' in a party, the preparation can be hectic. Alternatively, you can hire professional catering services who will serve your guests a buffet selection at your party venue.
If you are considering just a snack corner, small bites and finger foods can be easy and fun to prepare! Just make sure you inform your guests beforehand so they won't be expecting a feast.
You can also consider a potluck. In this case, everyone will bring something to share, and you can focus your planning on other party aspects.
Create a Holiday Playlist
No holiday party is complete without some great music!
It is easy to create a playlist nowadays that there is no excuse for leaving this out! Simply mix-and-match a playlist with your favourite songs and suits your party theme! Make sure the list is long enough to prevent too many times of looping.
Play Holiday Games with Your Guests
Everyone loves a game or two so do plan a few game activities into your party. Your choice of games should depend on the number of guests. Board and card games may be perfect for small number of guests but not as suitable if you are inviting a large group.
Conclusion
And there you have it! A guideline to make sure that every aspect of a holiday party is well taken care of. Last but not least, remember to plan the party that you are comfortable with and will have fun in.
Still Looking for a Party Venue?
Still looking for a good venue for your holiday party? Why stay on land when you can go out to the sea? Cruise with your guests with Sipbar's City Scape Cocktail Cruise and embark on a 3-hour sunset experience inclusive of free flow of drinks and a delicious dinner. The perfect way to celebrate for the lasting memorable evening with your family and friends.
Want something even more luxurious? Then the Kingdom NDP Special Cruise has your back! The Kingdom NDP Special Cruise offers a 5-hour experience with free flow of drinks and meal. Find out more on this once-in-a-lifetime experience here.
Contact SipBar Concierge for Mobile Bar Services!
SIPbarconcierge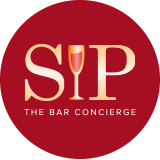 offers cost-effective and hassle-free mobile bar services to guarantee a smash on your special event. Whether it is a house party, office party, a corporate event or a wedding, we can set up your bar with your chosen drinks! Enjoy your party while we serve. Click here to learn more.