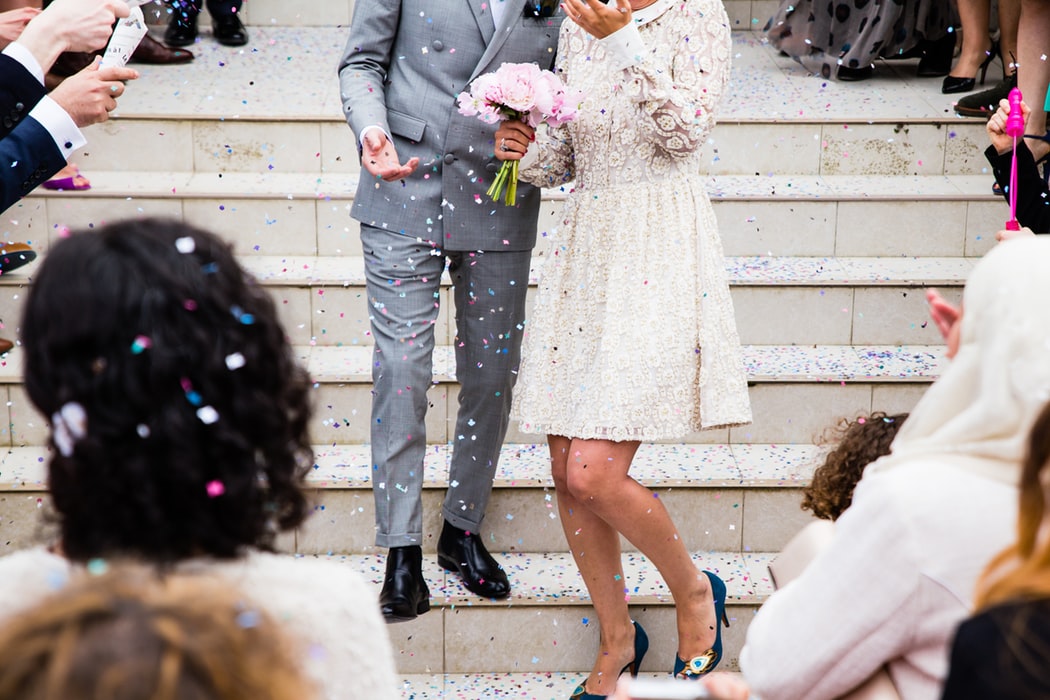 10 Jul

5 Must-Have Wedding Rentals for the 'WOW' Factor on your Wedding Day

Planning a wedding can be exhausting. There are just too many to plan and do. Not to mention the money you will be spending!

When it comes to wedding services and goods, renting is often better than purchasing. After all, you may only be using it once. From your very own live band and reception tables to food and decor, you can rent almost anything in Singapore.

However, if you are looking for that extra 'WOW' factor on your wedding days, these following 5 are a must!
1. Wedding Cocktail Bar
What's a wedding without drinks? Hiring a mobile bar service on your wedding day is definitely an ideal complement to the big day!
Sip Bar Concierge offers special cocktail bar wedding packages with the option to serve your specially customized cocktail representing your big day! What is a better way to impress your guests than that! And what's more, it is hassle free! From alcohol and mixers to glasses and ice, even bartenders, Sip Bar provides them all! Just tell them your theme and they will plan and set it up for you!
2. Wedding Dessert Table
Dessert tables are definitely a winner at any wedding. Conventionally, most people serve only wedding cakes in their weddings, but who said they should stop there? Offer your guests more with candies, cupcakes, brownies and donuts etc. The possibilities are endless!
Bloomsbury Bakers offer a variety of dessert table packages to suit your wedding needs! Let them know your theme and they will customize the dessert table to your style!
3. Wedding Photo Booth
Of course you and your guests need to take beautiful and unique photos to remember your big day! A personalized wedding photo booth will do just the job! It is fun and your guests will love it! What is a better way to create great memories?
Vivid with Love have wedding photo booth packages designed specially for weddings. They have a range of backdrops you can choose from and wait for it, you and your guests can enjoy unlimited prints all the way! There will also be range of props for the photoshoots and immediate printing to serve only the best experience to you and your guests.
4. Wedding Centerpieces, Backdrops, and Installations
Beautiful wedding centerpieces, backdrops and installations are trending and transforming to more elaborate designs as couples desire only the most gorgeous and creative draperies possible for their big day. There are thousands of design ideas available on Pinterest, but this doesn't make the process of landing a design any easier. But it is safe to say, that regardless of the design, flowers are always present on this beautiful day.
Florals By Benita offer more than just flowers for your big day. With them, you can choose your colour theme and must-have flowers, and they will do the rest for you. From bridal bouquets to venue installations, you can rest assured that your wedding decor are well taken care of.
5. Live Band
The final piece of the puzzle is definitely – music. Music will surely make your jolly day even jollier! But why settle to record music when you can hire a live band for your wedding!
High Notes offer both affordable price and quality live music for your wedding day. Professional and reliable, dance with your guests as they play live.
Conclusion
Wedding planning can be hectic. With so much to do but so little time, why not consider leaving some planning to the professionals? Not only can you save the time to do other planning, you can trust that those services are in good hands! Happy planning!