12 Mar

Top 50 Popular Wedding Themes to Choose for Your Coming Wedding
Top 50 Popular Wedding Themes to Choose for Your Coming Wedding
Wedding is an important day and so if you have yet to choose a theme for your wedding, what are you waiting for?
We have created a list of some of the most popular wedding themes. Whether you are a romantic, a vintage lover or a fan of a particular book or movie, there is something for everyone!
Modern Wedding Themes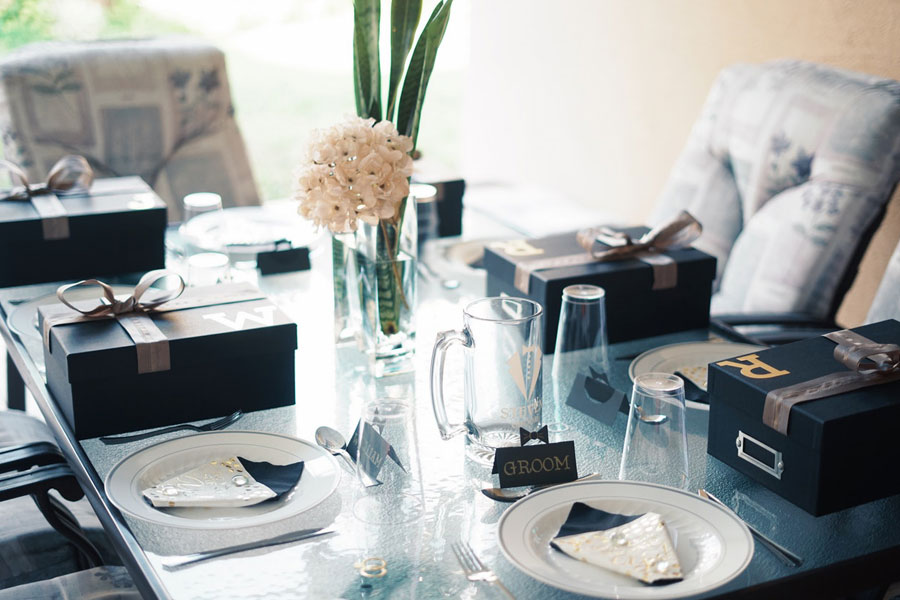 Modern wedding themes are heavily inspired by the design trends of the 1920s and beyond. In order to achieve a contemporary look, use geometric shapes and sharp lines in your decorations, as well as on your wedding invitations.
Here are 10 popular modern wedding themes to consider:
1. Formal Contemporary
Formal contemporary wedding themes are an ideal choice for people who like the idea of a simple wedding. This upscale wedding theme uses some of the most beautiful designs from the present, such as draped fabrics, crystal chandeliers, and tall centerpieces.
2. Modern Minimalist
The main purpose of a modern minimalist wedding theme is to reduce distraction by limiting extreme decorations and focusing on what really matters – the happy couple. This simplistic wedding theme uses shapes, geometry, and pops of color to bring the whole thing to life without over-exaggerating anything.
3. Post-modern Industrial
Post-modern industrial wedding themes are used when people want to revitalize a worn-down space with a gritty and contemporary spin using sleek accents and sharp lines. You can use just about any worn-down buildings for this wedding theme.
4. Feminine Maximalist
When it comes to feminine maximalist wedding theme, they are one of the most colorful, as well as one of the loudest wedding themes that you can find. That being said, this one pretty much speaks for itself, doesn't it?
5. Mid-century Modern
The mid-century modern wedding theme allows you to incorporate a retro, yet still somewhat modern style into your wedding by using burnt orange furniture and retro tablescapes.
6. Art Deco
Art deco wedding theme allows you to enjoy the timeless elegance of the 1920s with feathers, gold decorations, and sparkling sequins.
7. Geode
If there is one wedding theme that really knows how to rock, then it is definitely the geode wedding theme. Try to incorporate a geode cake design, a couple of agate place cards, and just about any other stone accent that you can think of to achieve this look.
8. Art History
The art history wedding theme is the perfect choice for those who want a tasteful and refined wedding experience. A small art gallery or a museum is the perfect setting for this kind of wedding.
9. Pop Art
A pop art wedding theme mixes modern items with pop culture pieces to create their signature look.
10. Preppy
The preppy wedding theme combines modern patterns and bright accents together to create a bold and flirty design. Your local country club would be an ideal setting for this kind of wedding.
Glamorous Wedding Themes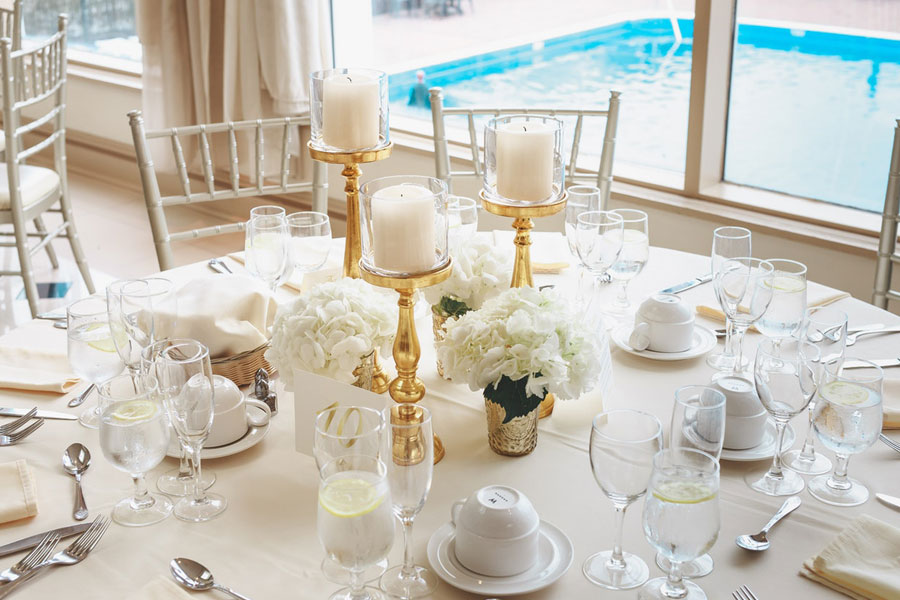 If there is one thing that can be said about glamorous wedding themes, it is that they are both dazzling and totally over-the-top. Whether you choose the new world charm or the old world elegance, it will create the right shine for your wedding.
Here are 10 popular glamorous wedding themes to consider:
11. Chic Estate
For a chic estate wedding theme, decorate your wedding tent with lights, linens, and floating florals for a look that is both refined and elegant.
12. Classic Romance
Classic romance is a timeless wedding theme that comes with a soft, yet very elegant palette of pink and gold colors. It also includes a wide variety of traditional decorations like bouquets made of roses and peonies.
13. Vineyard Chic
Vineyard chic is the perfect wedding theme for anyone who is a wine enthusiast. To make it even better, consider hosting your wedding at an actual vineyard!
14. Winter Wonderland
The winter wonderland wedding theme pretty much speaks for itself. Consider incorporating snowflakes, sparkles, and other holiday decorations into your wedding.
15. Royal Wedding
If you have always dream of experiencing the tradition of the British royal family or if you want to channel the grace of Meghan Markle, there is no doubt that the royal wedding theme is your ideal wedding theme.
16. Desert Chic
The desert chic wedding theme is the perfect choice for those who loves westernize wedding parties. This theme involves mixing desert plants with elevated bohemian elements.
17. Botanical Bliss
Are you the kind who like to play up florals on their wedding day? If you are, then the botanical bliss wedding theme would be perfect for you.
18. Breakfast at Tiffany's
Your wedding theme just can't get more luxurious than Tiffany Blue.
19. Masquerade
The masquerade wedding theme is a good mixture of dark and classy affair. Also, remember that this theme involves wearing a mask.
20. Grecian
Decorate your wedding venue with drapes, vines, and all sorts of colors to get the feel of what a Grecian wedding theme is all about. Remember to also use lots of greenery and gold accents.
Rustic Wedding Themes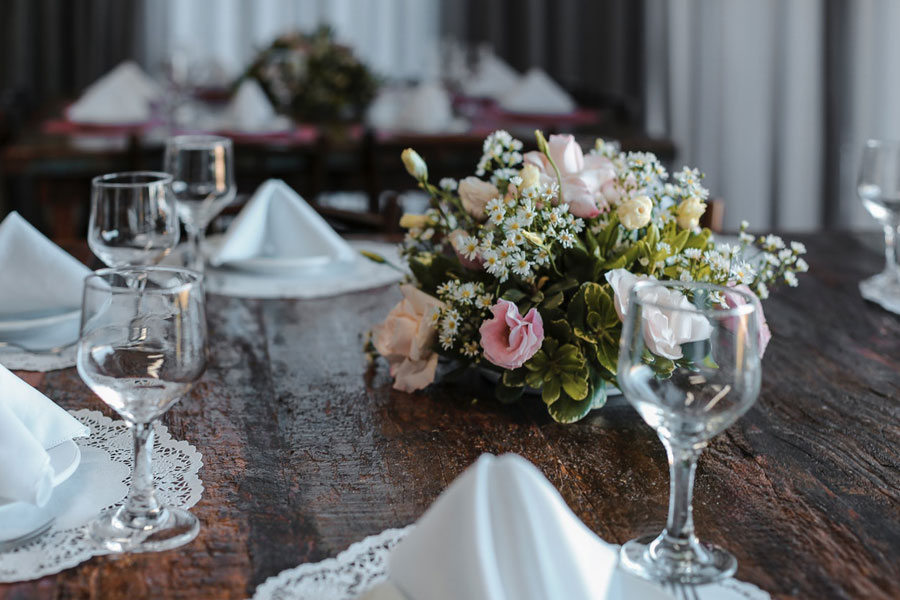 These casual and dreamy wedding themes have been taking over the wedding industry for quite some time now. It is the perfect choice for anyone who enjoys playing with natural elements and homespun decorations.
Here is a list of 10 popular rustic wedding themes to consider:
21. Country
The country wedding theme allows you to break out of your dusty, old pair of cowboy boots and listen to some good old country music at a ranch-style wedding.
22. Shabby Chic
Shabby chic is all about romance, warm colors, and soft textures. Decorate some of your old items with antique centerpieces and light textures.
23. Farm-to-table
Farm-to-table is a wedding theme that makes food the focal point of your wedding day with an outdoor ambiance for everyone to enjoy. Use organic decorations and fresh menu offerings for this theme.
24. Kentucky Derby
The Kentucky Derby wedding theme is an ideal choice for anyone who likes spring weddings. Don't be afraid to incorporate chic hats, mint juleps, and even a horse or two into your wedding ceremony.
25. Natural
If you are one of those people who like environment-friendly weddings, you must choose the natural wedding theme.
26. Southern Charm
Would you like to add some Deep South-inspired charm to your wedding ceremony? If this is the case, you should totally go for a southern charm wedding theme.
27. Summer Glamp
For a summer glamp wedding theme, decorate a barn venue with festive food stations and feminine furniture.
28. Patriotic
If you, your soon-to-be spouse, or someone who is really close to you has been a part of the military, consider paying homage to their sacrifice by choosing the patriotic wedding theme for your wedding ceremony.
29. French Countryside
Planning on getting married at a chateau-style venue? Do it the French way by choosing the French countryside wedding theme for your wedding ceremony.
30. Midsummer
The midsummer wedding theme is all about enjoying the Swedish midsummer holiday with a ceremony centered around florals. Feel free to host a daytime picnic where both you and your guests enjoy the nice weather while making flower crowns.
Vintage Wedding Themes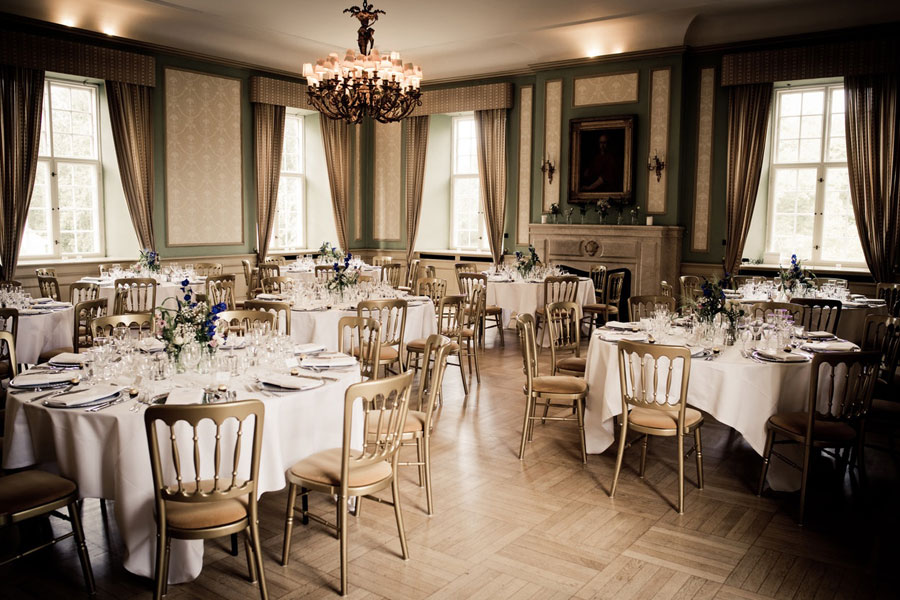 Are you one of those people who are really into retro stuff? If you are, you should totally check out some vintage wedding themes!
31. Retro Trailer
The Retro Trailer wedding theme allows you to throw a personalized wedding ceremony in your local trailer park.
32. Vintage Travel
A vintage travel wedding theme is the perfect choice for a travel enthusiast who likes the idea of decorating a wedding ceremony with old-school items.
33. 1950s
When it comes to the 1950s wedding theme, its main purpose is to take your wedding ceremony back to the old times with a retro wedding ceremony.
34. Renaissance
Bring your guests back to the ancient times with a Renaissance wedding theme.
35. Elvis Elopement
If you like Las Vegas and what this great city is all about, you should definitely go for the Elvis elopement wedding theme.
36. Fantasy of Flight
If you are an aviation enthusiast, consider choosing the fantasy of flight as your wedding theme.
37. Tea Party
If you prefer tea to coffee, you can always set up a nice tea party as your wedding theme.
38. Midnight in Paris
You don't have to go all the way to Paris to experience everything that French weddings have to offer. The midnight in Paris wedding theme allows you to create a nostalgic vibe by using books written by Bukowski and Hemington as a centerpiece decoration.
39. Theatre
If you and your soon-to-be spouse are movie enthusiasts, the theatre wedding theme is the perfect option for you.
40. Peacock
The peacock wedding theme uses some of the most beautiful peacock feather colors to create an amazing wedding atmosphere you will remember for a long time.
Storybook Wedding Themes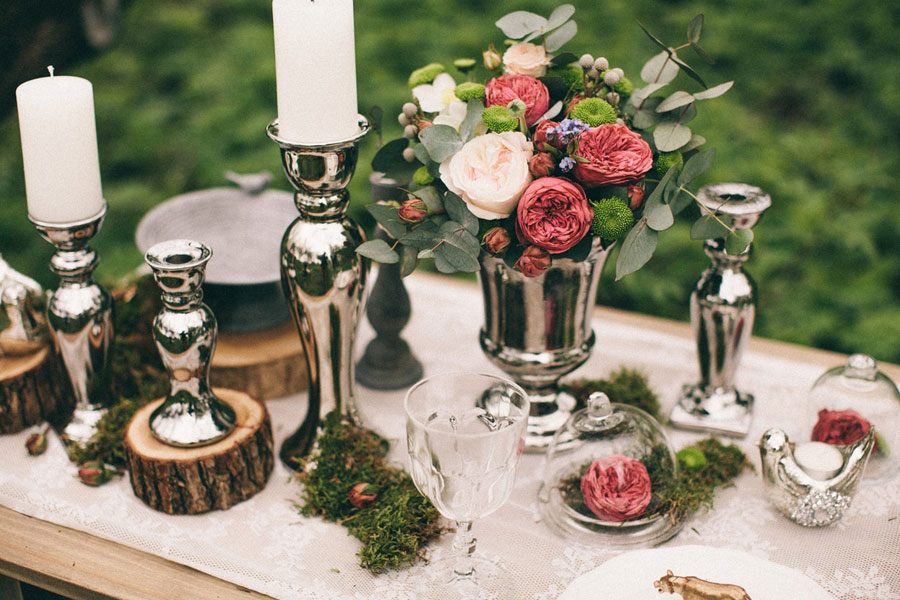 Re-create the scene from your favorite book on your wedding day.
Here is a list of 10 famous storybook wedding themes to consider:
41. Harry Potter
If you have ever dreamed of traveling to Hogwarts, the Harry Potter wedding theme is what you should go for.
42. A Midsummer Night's Dream
Host a magical Shakespearean-inspired wedding ceremony with a Midsummer Night's Dream wedding theme.
43. Alice in Wonderland
Bring your guests on a wonderful journal through a rabbit hole with the Alice in Wonderland wedding theme.
44. Romantic Fairytale
A Romantic Fairytale wedding theme is all about using shades of pink and white colors to incorporate a much more romantic feel into your wedding ceremony.
45. Great Gatsby
The Great Gatsby wedding theme is perfect for jazz lovers. Host a Gatsby-inspired wedding ceremony with gold color, diamonds and feathers.
46. Twilight
Remember Edward and Bella from Twilight? If you are still a fan, why not host a Twilight-inspired wedding ceremony?
47. Enchanted Forest
The Enchanted Forest wedding theme is an ideal option for anyone who likes greenery vines, twinkling lights, and nature in general.
48. Secret Garden
Take a page from the Secret Garden and host a wedding ceremony inspired by the cozy charm of British people.
49. Wizard of Oz
For the Wizard of Oz wedding theme, fit emerald accents into your wedding ceremony. Do this for pretty much anything and everything from your decorations to your wedding cake.
50. Disney
And last but not least – the Disney wedding theme! From so many signature stories to choose from, channel your inner child by being your favorite princess for the day!
Contact SipBar Concierge for Mobile Bar Services!
SIPbarconcierge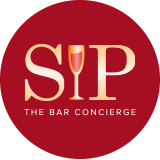 offers cost-effective and hassle-free mobile bar services to guarantee a smash on your special event. Whether it is a house party, office party, a corporate event or a wedding, we can set up your bar with your chosen theme and drinks! Enjoy your party while we serve. Click here to learn more.